Canoeist
Saúl Craviotto
Canoeist - Discipline, perseverance and sacrifice to achieve goals.
PROFILE
With more than 20 years in the canoeing elite, Saúl Craviotto is one of the most successful athletes in the history of Spanish sport. In his extensive list of honors, the Silver medal in the Tokyo 2020 games, the Gold and Bronze in Rio de Janeiro 2016, the Silver in London 2012 and the Gold in Beijing 2008 stand out. In Tokyo 2020, he was the flag bearer of the Spanish delegation and, recently, he received the National Sports Award in recognition of his career.
One of Saúl's great hobbies is cooking, which led him to win the Masterchef Celebrity television contest in its second edition. In addition, he has written the books "4 years for 32 seconds. The reward of effort" and "The Recipes of Saúl Craviotto".
Currently, the canoeist is preparing for the 2024 Paris games, where he hopes to get his sixth medal.
Discipline, perseverance, and sacrifice are some of the values that accompany him every day.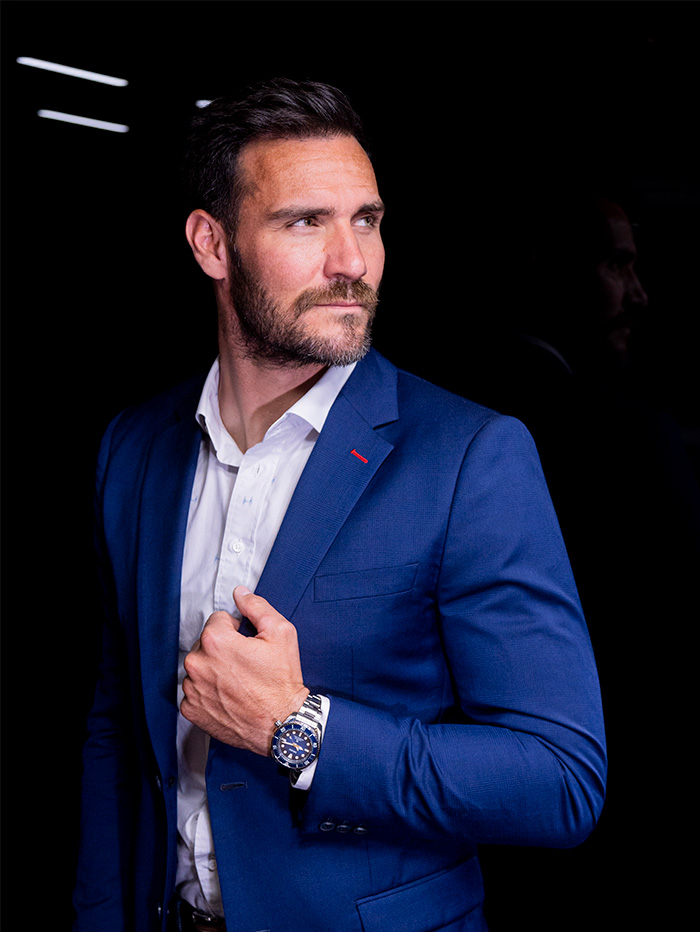 HIGHLIGHTS
2008 -
Gold in the discipline K2-500 in Beijing
2012 -
Silver in the K1-200 discipline in London
2016 -
Gold in the K2-200 discipline, Bronze in the K1-200 discipline in Rio de Janeiro
2021 -
Silver in the K4-500 discipline in Tokyo
Canoeing World Championship: 11 medals - 4 gold, 5 silver and 2 bronze (2009 – 2022)
European Canoeing Championship: 6 medals - 3 gold and 3 silver (2008 – 2019)