In celebration of Seiko's 140th anniversary
and its long association with Ginza,
two limited editions are today introduced
into the Prospex and Presage collections
which capture both the classic
and modern faces of Ginza.
FEATURES
金春色:Komparu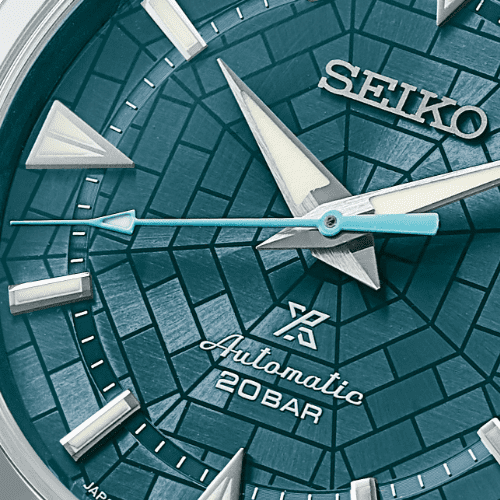 Second hands in the traditional color of Komparu, symbolizing Ginza
The seconds hand pays homage to the district's history with Komparu, a traditional Japanese color named after Komparu Street, where Ginza's nightlife was once centered. This blue color with a soft green tone was first used in the middle Meiji era (1868 - 1912) , instantly found favor among the many geishas who lived there and then gradually became a popular color among the public.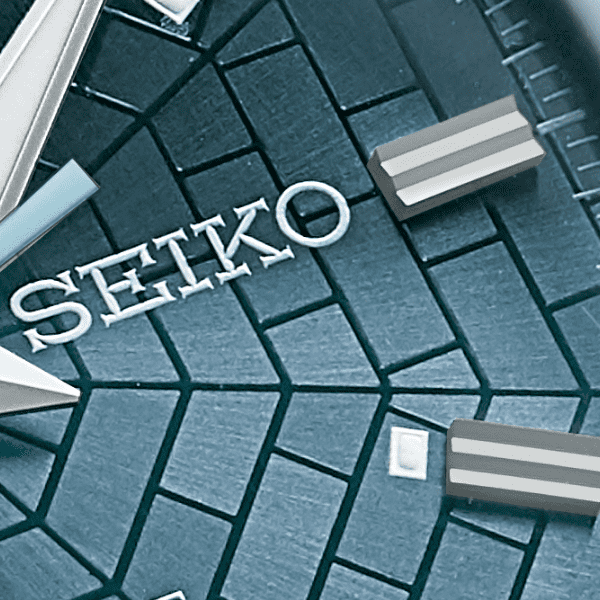 Dial design that
expresses modern Ginza
Both creations capture the classic and modern faces of Ginza with dial patterns inspired by the district's cobblestone streets.

The dial patterns are in a blue-gray color that evokes the contemporary feel of modern buildings and constructions which outline the area.
LINEUP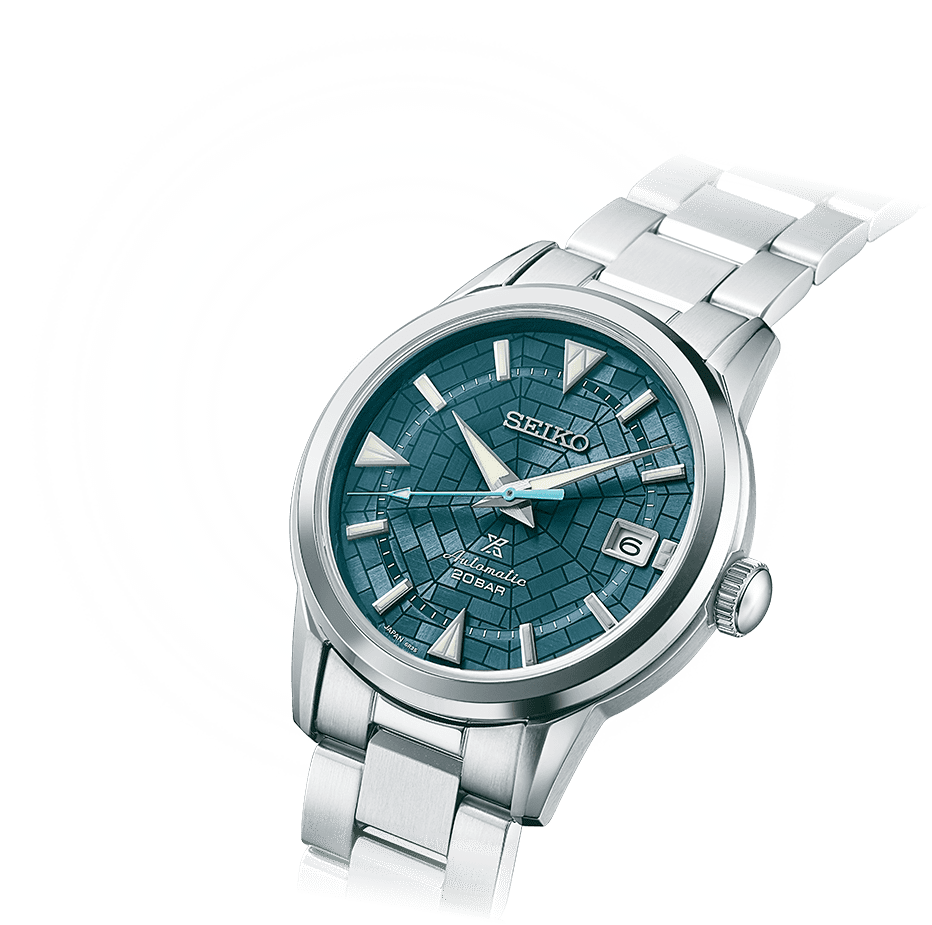 The Prospex limited edition is based on the modern re-interpretation of the 1959 Alpinist watch introduced earlier this year. The intricate pattern of the dial incorporates two different sunray patterns which, as the viewing angle changes, create ever-changing impressions that capture the texture and feel of Ginza's cobblestones.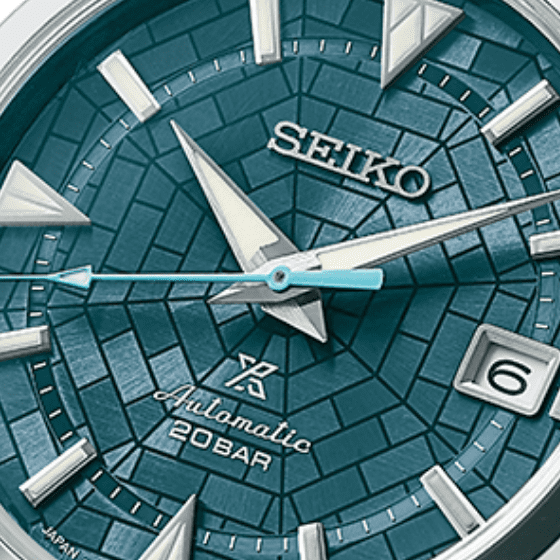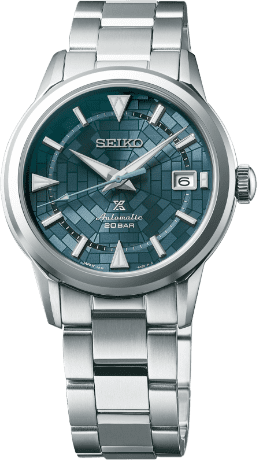 SPB259
[Caliber 6R35]
Limited edition of 3,500
Available in October 2021
Specification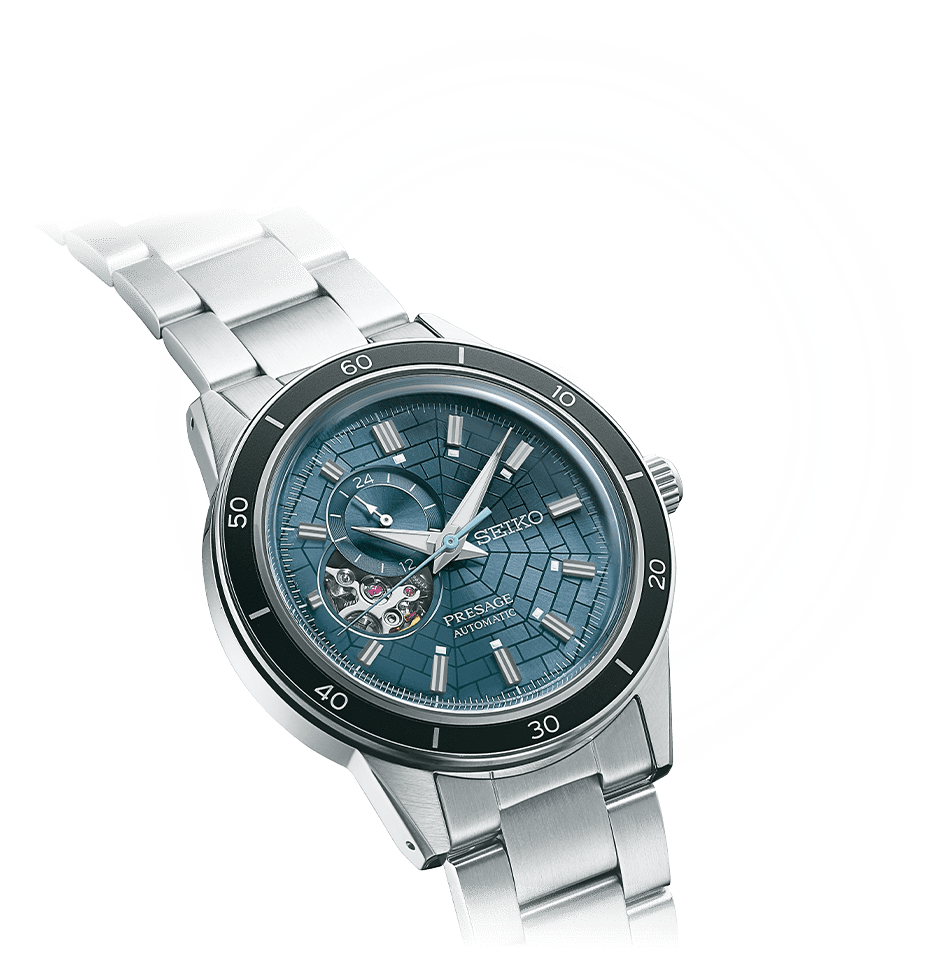 The Presage creation features the same cobblestone-inspired dial pattern and Komparu color seconds hand, but the watch has the distinguished aspect of the recently released "Style60's" design series inspired by the 1964 Seiko Crown Chronograph. The box-shaped glass, sharp hands and faceted indexes are inherited directly from the Crown Chronograph and create a retro feel that matches perfectly with the classic dial pattern. The opening at the 9 o'clock position allows the wearer to see and enjoy the beating of the escapement and the 24 hour sub-dial above it offers a different and useful way to tell the time.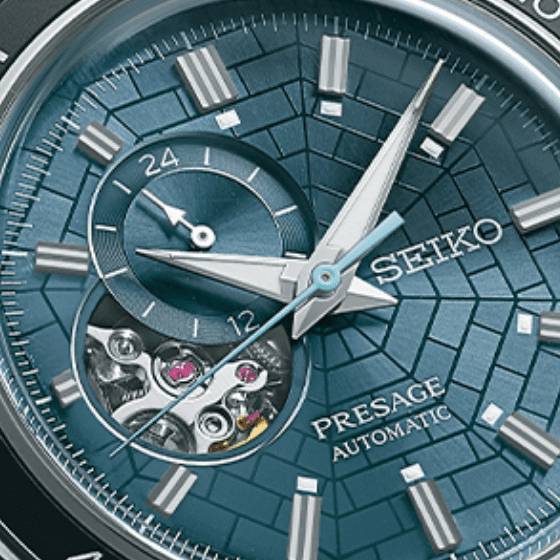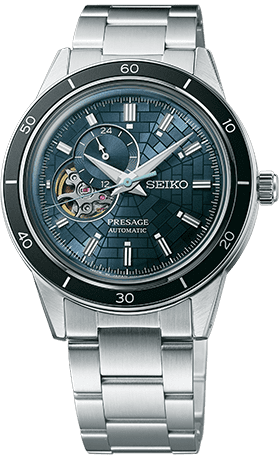 SSA445
[Caliber 4R39]
Limited edition of 4,000
Available in October 2021
Specification