Design
The Seiko Presage Sharp Edged Series case and bracelet incorporate many flat surfaces that have a modern sharpness that allows the watch to shine and sparkle from every angle. The precisely engineered and polished surfaces and the crisp edges of its silhouette contrast with the subtle hairline finish to create a pleasingly multi-dimensional effect.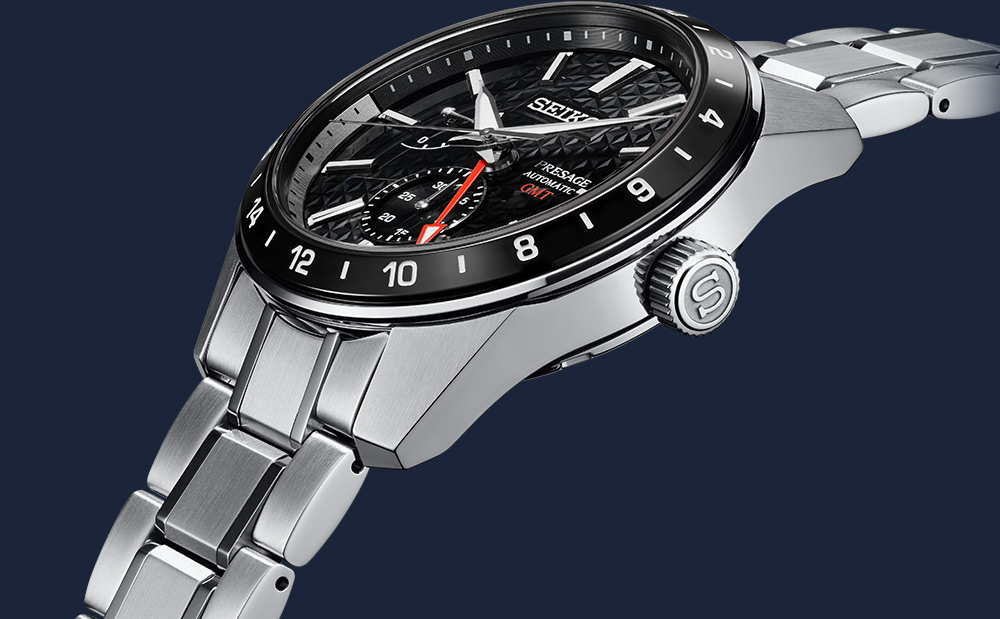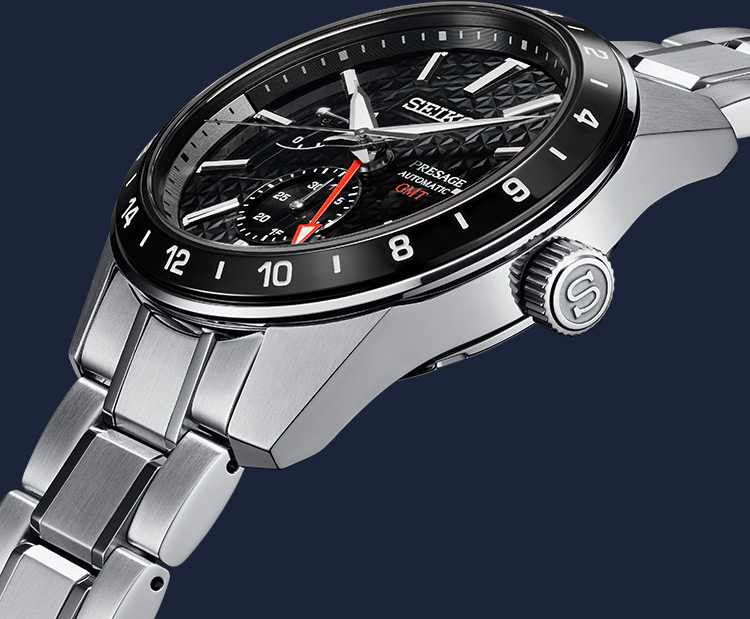 Dial Pattern
The dial incorporates a Japanese Asanoha or hemp leaf pattern, familiar in Japanese culture for its use in design since the Heian period over a thousand years ago. The fibers that make up the plant's stem were traditionally used to make fabrics and the leaf pattern holds a special importance in Japanese culture as it symbolizes rapid, strong growth and was thought to bring good health, especially to the young. The rich texture and intricacy of the dial's sharply edged geometric pattern create a subtle color gradation as they play with the light at different angles.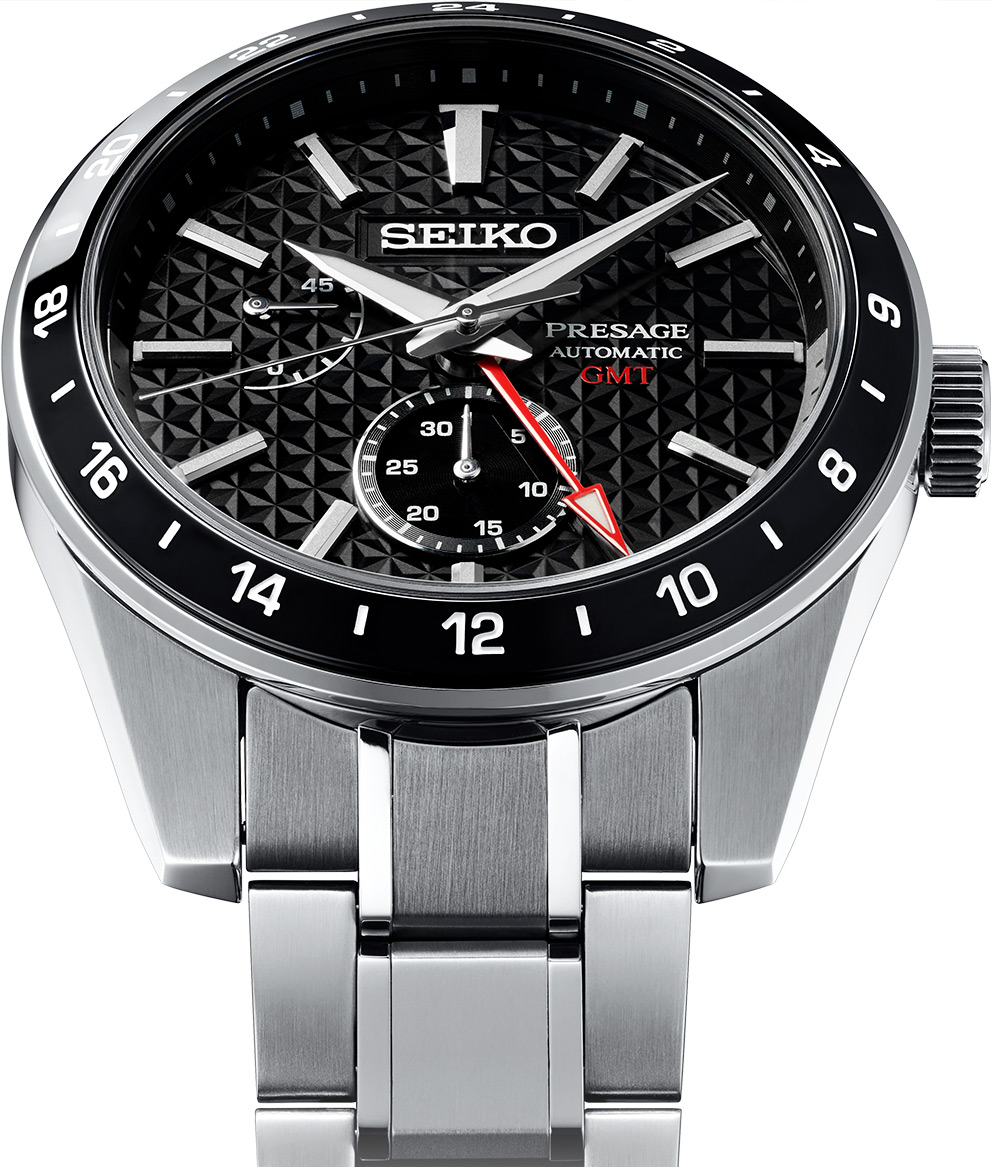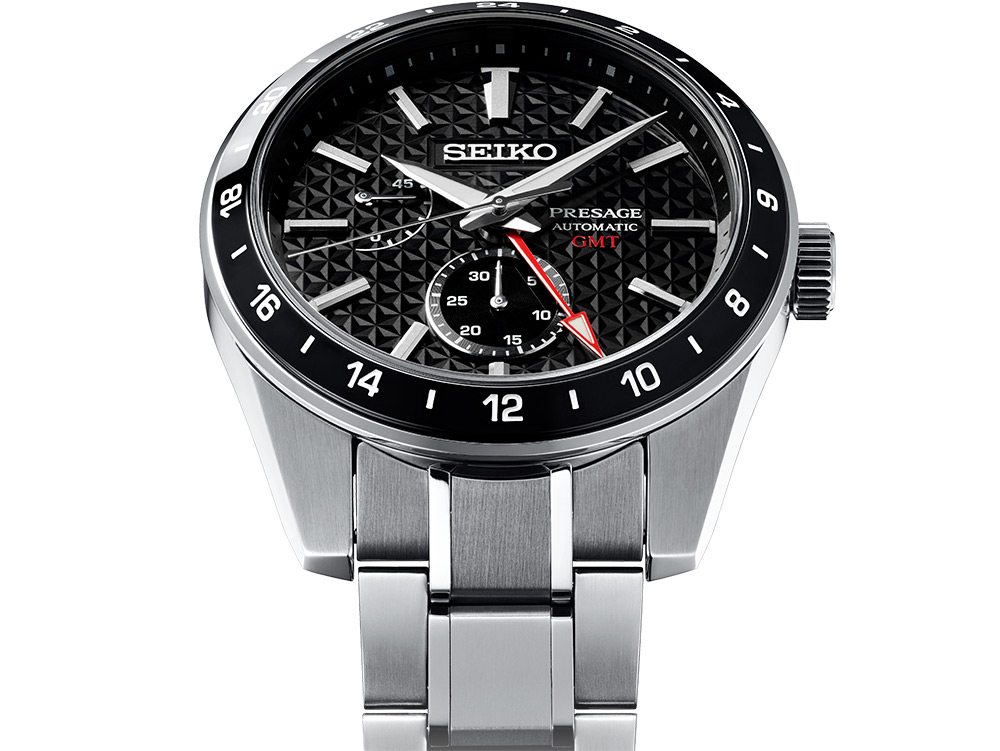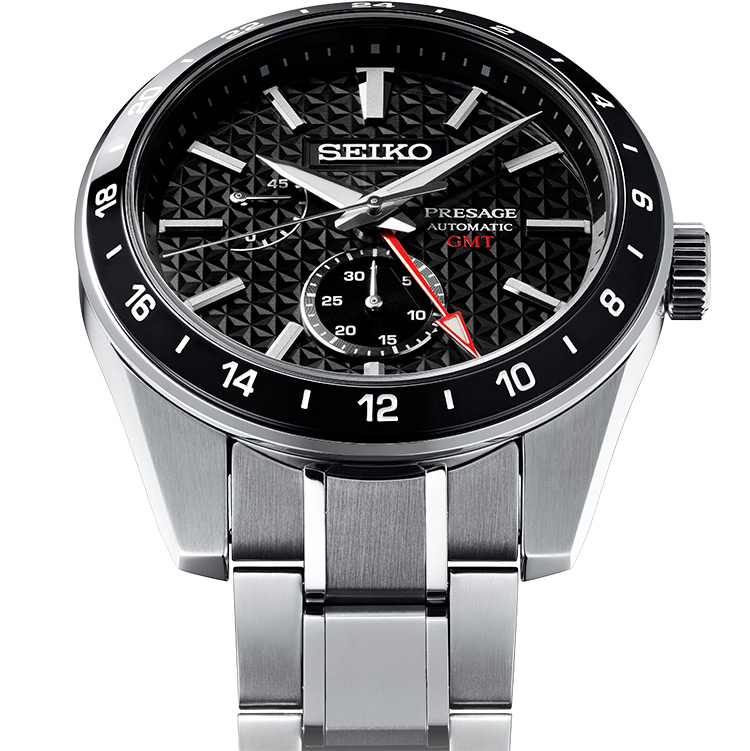 Dial Color
Each offering a dial with a different traditional Japanese color; Shironeri, an unbleached silky white, Aitetsu, or indigo iron, Tokiwa, the color of evergreen trees and Susutake, a brown-toned smoked bamboo. In addition, the color of India ink, Sumiiro are added.