DESIGN
The new watch revives the form and design of the original in every detail. The round case and box-shaped sapphire crystal are carefully constructed to retain the elegance of the original. The crown also carries the trademark "S".
The Seiko letters at the 12 o'clock position take the wearer back in time by recalling the distinctive typeface of that era, and the Arabic numerals pay homage to the original, incorporating both thick and slender lines to create a bold and dynamic font. The creation is powered by the new Caliber 6R5H, which features a 24-hour sub-dial at the six o'clock position.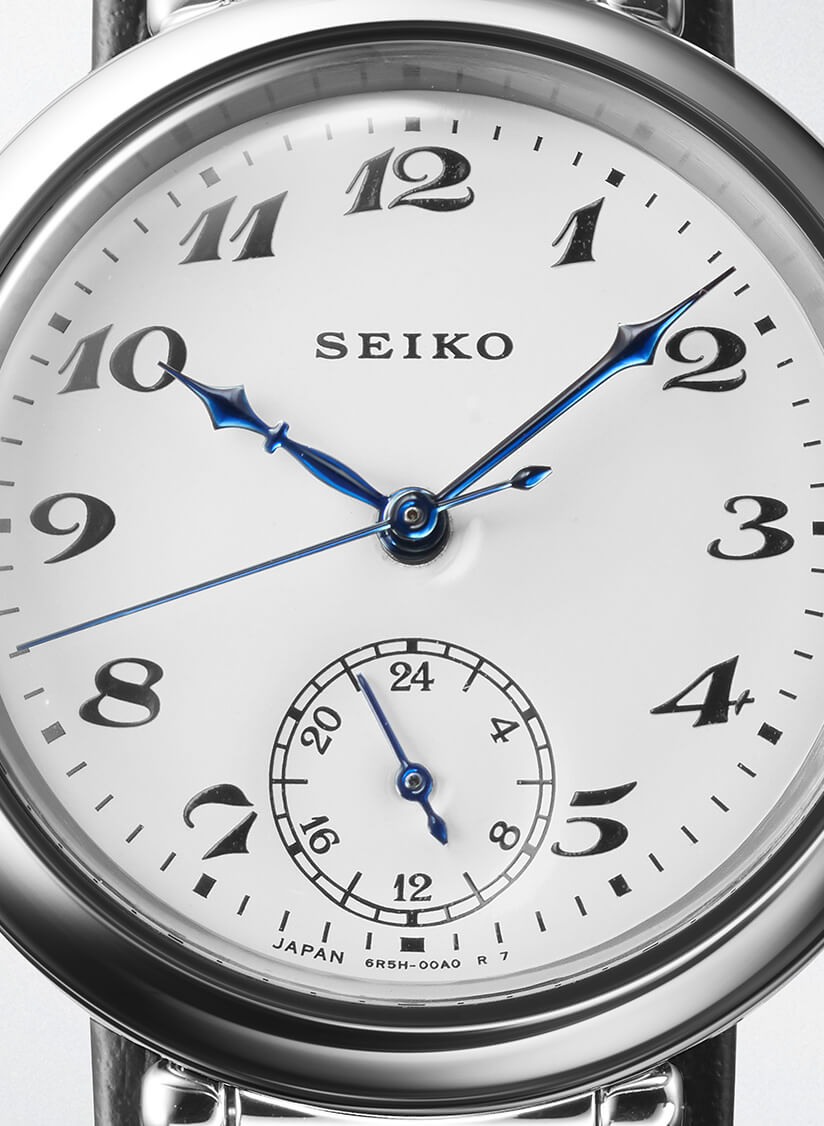 Just as with the 1924 original, the new watch features an enamel dial whose depth and beauty are made possible thanks to master craftsman Mitsuru Yokosawa and his colleagues, who specialize in enamel production. Thanks to the time-honored enamel dial- making, a striking white appearance will endure for years to come. Set against the pristine white enamel dial, the retro-styled blue hands capture the vintage feel of the original.
The watch features movable lugs and a pull-through leather strap, which was common at the time of the original watch's release. They have been crafted to ensure the comfort and durability necessary today. The strap is made of leather produced by a tannery certified by the Leather Working Group*.
*The Leather Working Group (LWG) is a non-profit organization dedicated to responsibly made, sustainable leather production. Since 2005, LWG has designed standards to certify all actors in the supply chain.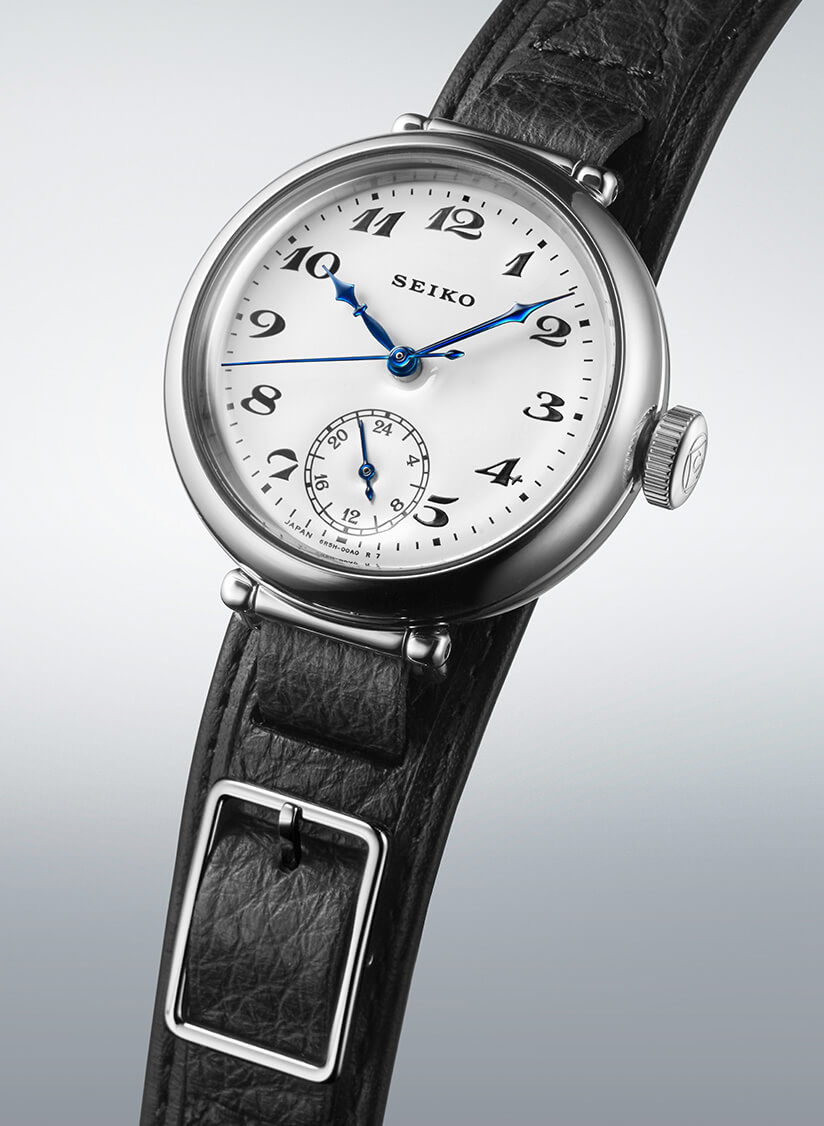 A special pin badge with the same trademark "S" that Seiko founder Kintaro Hattori registered in 1900 as a symbol of the Seikosha factory is included in the box that accompanies the watch.