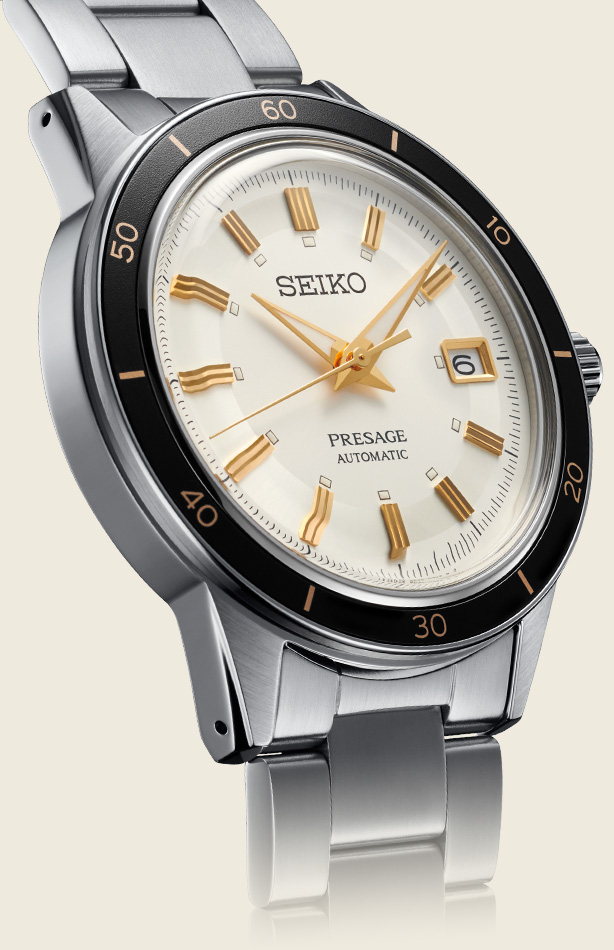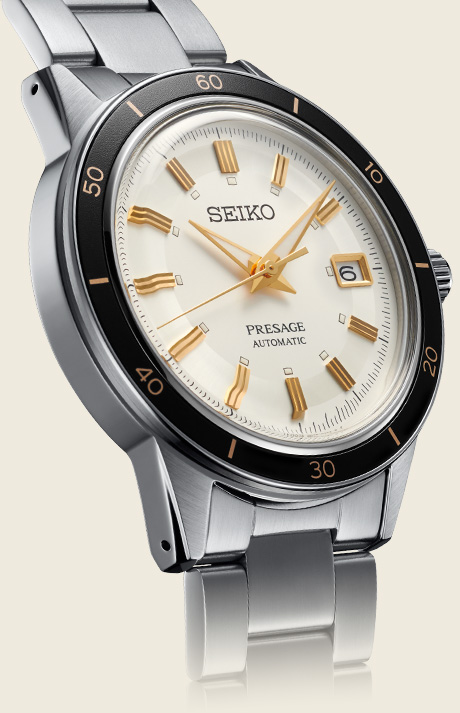 The new series incorporates the Crown Chronograph's characteristic box-shaped glass, faceted indexes, and sharp hand designs. The inner circular area of the dial and the outer area with indexes are applied different finishing techniques, creating enhanced legibility, and a warm vintage feel with varying expressions depending on the angle of view.

The gently rounded case is slightly slanted inward to ensure comfort on the wrist.
The lugs are carefully polished to a mirror finish giving the watches a sharpness to their overall calm and gentle appearance, creating the perfect balance of modern and vintage.

The new series offers watches with dials in various colors; black, brown, ivory, and earth tones colors of blue and green reminiscent of the 60's trends.
In some models*, the Lumibrite has a slightly faded color to enhance the vintage feel.
* SRPG05J1/ SRPG07J1/ SRPG09J1/ SSA425J1